ALBERTA INGENUITY

Alberta Ingenuity is the trade name of the Alberta Heritage Foundation for Science and Engineering Research which was established by the Government of Alberta in 2000 with an Act of Legislature that provided an endowment of $500 million. Interest generated from the endowment is used to support a balanced, long-term program of science and engineering research based in Alberta.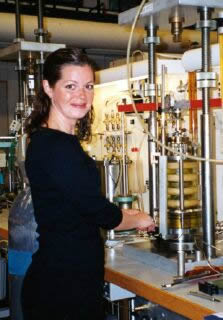 Although Alberta Ingenuity operates as an independent body at arms-length from the Government, we are accountable to it, reporting through the Minister of Innovation and Science. Alberta Ingenuity is governed by a Board of Trustees and headed by President/CEO Dr. Bill Bridger.
ALBERTA INGENUITY ENCOURAGES RESEARCH CAREERS
Alberta Ingenuity currently provides funding to 90 Masters and PhD students at Alberta universities. This support follows our mandate to encourage young Albertans to pursue research careers in science and engineering. These students are pursuing research ranging from vision robot design to assessing water quality in Banff National Park.
Additional funding includes support for 20 recent Ph.D. graduates, including one in industry and one from a public college (Olds College). Each of these Ingenuity associates will be supported for up to two years. The Alberta Ingenuity Research Associate program helps Alberta post-secondary research institutions and private companies expand their science and engineering research capacity.
Through our Establishment Grant program, Alberta Ingenuity also supports 10 researchers who have recently located to Alberta or who have come back here to build a research career. Some of these researchers have come back to Alberta after training or working at top universities in Canada and the U.S. Alberta Ingenuity provides grants for lab set up costs including large equipment and operational funds for up to two years. Our current grant holders are conducting research ranging from studies of secure communications systems to identifying areas susceptible to earthquakes.
EXCITING NEW RESEARCH INITIATIVES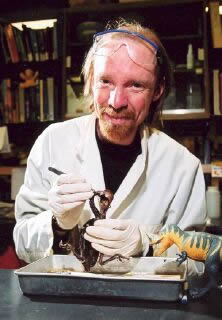 Alberta Ingenuity recently announced the first recipients of our flagship Ingenuity Research Centre program. They are: the Alberta Ingenuity Centre for Carbohydrate Science and the Alberta Ingenuity Centre for Machine Learning, which are both based at the University of Alberta. This major program will focus on research where Alberta has established strengths and a critical mass of researchers in areas most likely to benefit Albertans.
The Alberta Ingenuity Centre for Machine Learning will concentrate on creating smarter computers for use in areas such as e-commerce, industrial processing, improved diagnostics for health care, everyday software applications, and interactive entertainment.
The Alberta Ingenuity Centre for Carbohydrate Science will research the chemistry of complex sugars that coat cells and are responsible for cellular interactions and many immune reactions. New families of carbohydrates will be made which could lead to the development of new vaccines. New analytical tools, including instrumentation, will be developed to study the structure of complex carbohydrates. Two of the six key researchers in this group are from the University of Calgary.
ALBERTA INGENUITY A PROUD SPONSOR OF INNOVATION ALBERTA
We are proud to be associated with the Innovation Alberta Omnimedia Project. The program provides listeners with the latest information on cutting edge research and innovation happening right here in Alberta. The Innovation Alberta Omnimedia Project is an indispensable tool to help organizations like Alberta Ingenuity, convey important stories about science and technology in an easily understood, interesting, and entertaining way, and to help Albertans understand the benefits of supporting research in these areas.
TO CONTACT ALBERTA INGENUITY
Website: www.albertaingenuity.ca
E Mail: info@a-ingenuity.ca
Alberta Ingenuity
710, 10104 - 103rd Avenue
Edmonton, AB
T5J 0H8
Telephone: (780) 423-5735
Fax: (780) 420-0018